SERVICES
MERCEDES | AUDI | BMW | PORSCHE | VOLKSWAGEN
If you are suspicious about the noises your brakes make when you engage them and are interested in a brake inspection, bring your vehicle to Car Emporium so we can take a closer look to give you peace of mind. Failing brakes is something that you can easily get repaired and potentially prevent serious problems by doing so. Trust in our certified mechanics to look over your entire system and give you honest answers on what needs to be fixed.




Hose and Line Replacement

Caliper Reconditioning and Replacement

Wheel Cylinder Replacement


Brake Line Repair and Replacement


Parking Brake Services and Repair

Bleed, Fill, and Adjust Brakes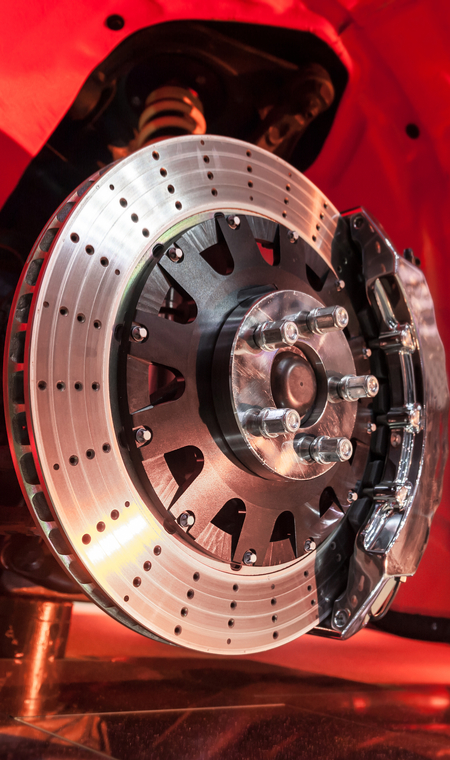 When is it time to check your brakes?
If your brakes feel out of alignment and it's hard to stop, you have a light on your dashboard come on, or you hear grinding when applying pressure, make an appointment with us as soon as possible. Along with the services listed, we can also assist you with pads, lining, rotor replacements, hydraulic problems, power boosters, chemical brake fluid, rear drums and shoes, machine lathing, traction control, and more.
Interested in learning more about our break services? Start with a FREE Quote.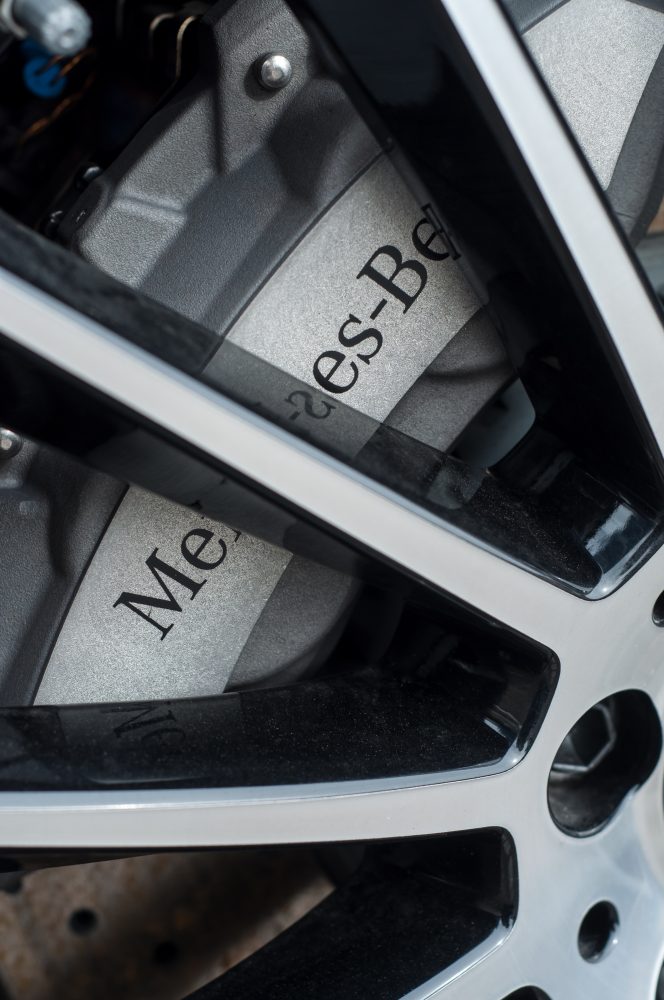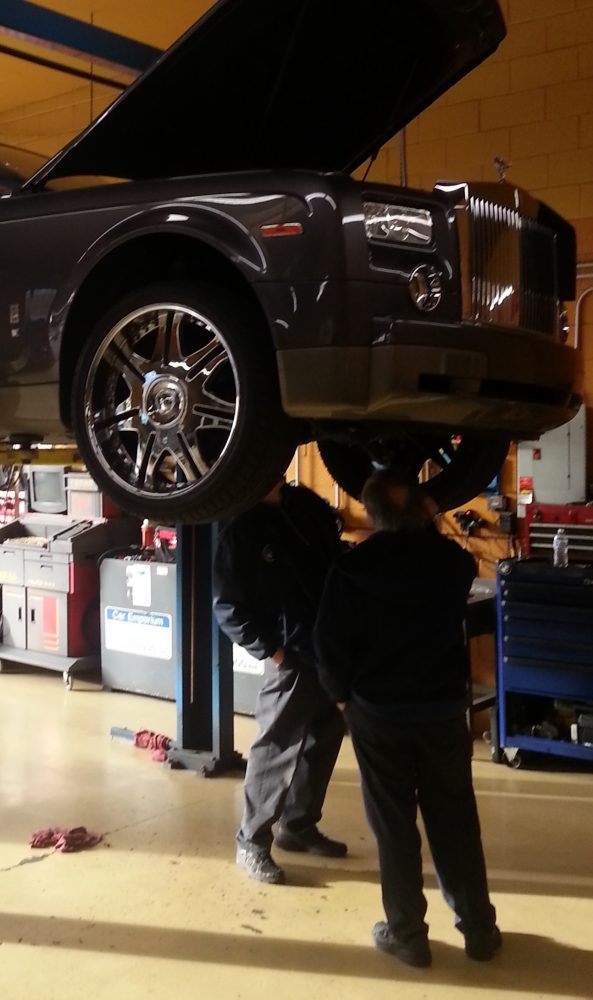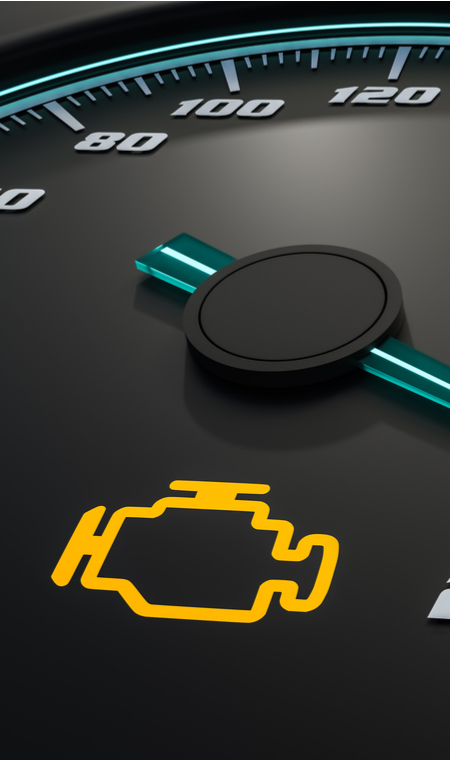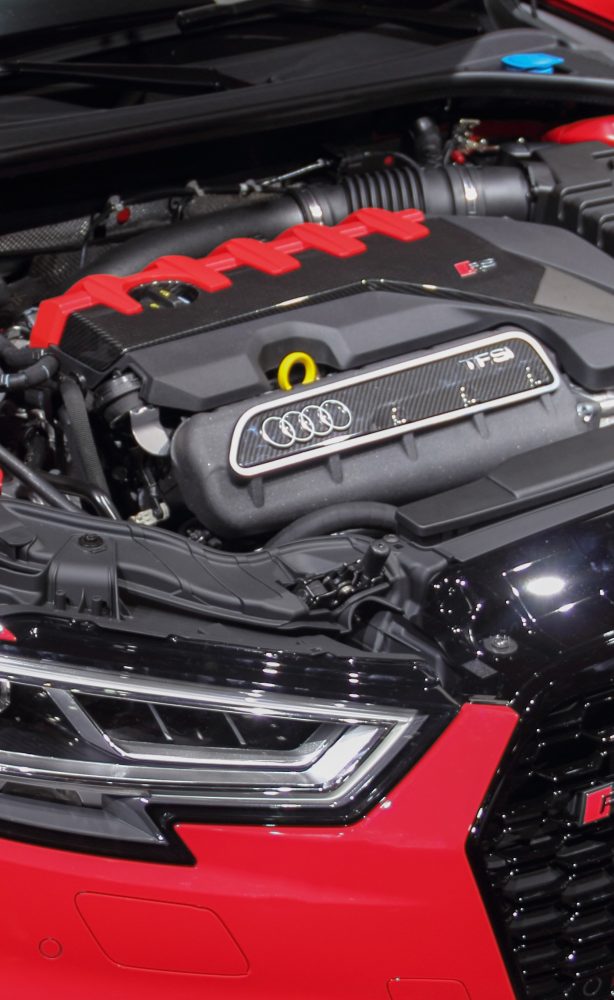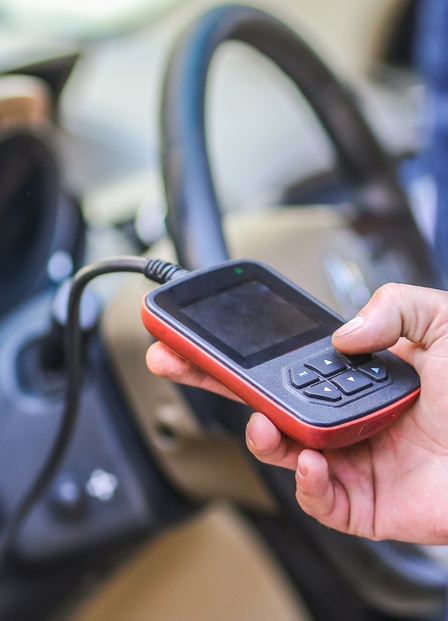 Reading Your Light
When your "Check Engine" light comes on, your vehicle is going to generate a code out that identifies the problem. This problem is something you may not be able to figure out on your own. Allow our highly trained staff to use the latest technologies in computer diagnostics to figure it out for you. When you know what the problem is, you can decide what your next steps will be in getting your vehicle running properly.
Call to learn about our FREE code retrieval process
Check Engine Light Diagnosis
If your "Check Engine" or "Service Engine Soon" light comes on, the first step is to make an appointment or bring your car to the technicians at Car Emporium. This light coming on means that there is something that needs to be serviced soon. The longer you wait to have your problem checked, the more likely it is that something will go wrong. Put your trust in our more than 30 years of experience and make an appointment with us.
Some Reasons Your Check Engine Light May Come On


Problem With the Mass Flow (MAF) Sensor


System Running Too Lean Or too Rich

Knock Sensor Circuit Malfunction


Insufficient Exhaust Gas Recirculation

Catalyst System Efficiency Below Threshold
Stay Comfortable in Any Temperature
As the temperatures start to rise, the inside of your vehicle starts to get hot. Stop by Car Emporium for a complete air conditioning service. Begin with a performance check to see how things are running with your heating and cooling system. If our technicians come across any issues, we can do all your repairs and recharges right on the spot. Don't suffer through the heat any longer.

O-rings, seals, and hoses

Compressors and Compressor Clutches

Evaporators and Condensers

Driers, Receivers, and Accumulators

R12 System to R134 System Conversion

Switches, Controls, Modules, and Relays

Blower Motors and Resistors
Understand How Your System Works
The compressor consumes low-pressure Freon and turns that into a high-pressure gas. This is then pumped into the air conditioning radiator, where it is converted into a liquid. This gas dispels latent heat. The Freon liquid then goes through a valve where it loses pressure and boils as it goes through the evaporator. Finally, the Freon turns back into a gas in the compressor where pressure increases and then is expelled as cold air.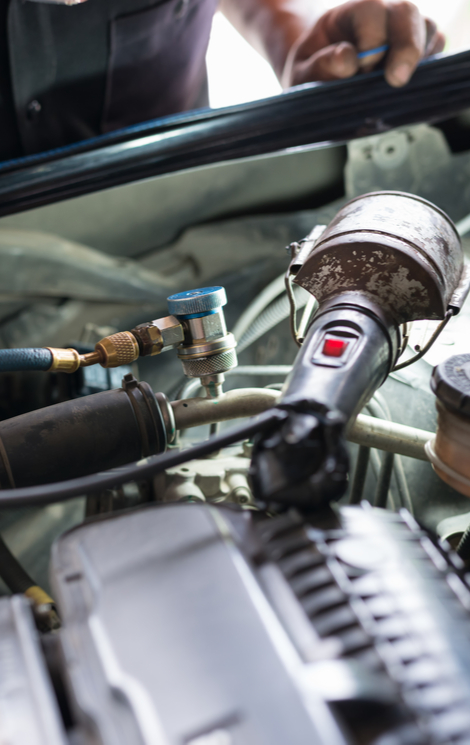 When you should come and see us:
 –
Hot air blowing out of

air

conditioner
-Lack of pressure when air blows out
-Failure to blow air at all
Avoid air conditioning problems with regular maintenance services.
Get your repairs and recharges right on the spot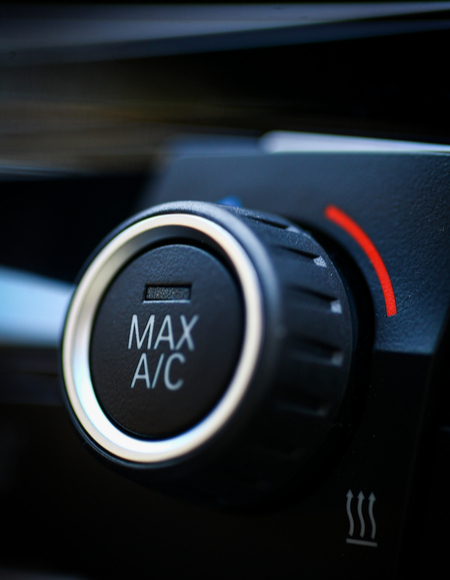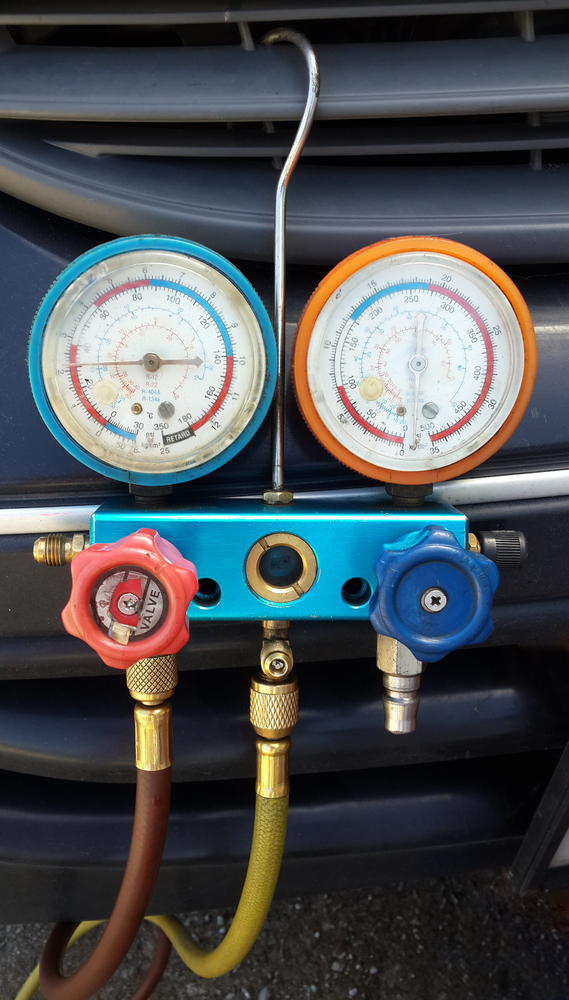 Do you Need a recharge?
Sometimes, all your vehicle needs to get your air conditioning unit operating properly again is a recharge of the system. We can remove all of the old Freon and recharge it.
During this service, our highly trained mechanics will ensure your pressure and temperature control are working properly so we can get you on your way quickly. Make sure that you are ready for the stifling summer heat.
What's Included in Your Performance Check
Visually inspect all A/C components

Performance test
System state of charge test
Leak test using an approved electronic leak detector
Know About Freon in Your Air Conditioner
The Freon in your air conditioner is necessary to keep your system running efficiently. This cycles through your liquid and gas phases and regulates the temperature in your car. R-12 Freon was once used in vehicles until it was discovered that it was bad for the environment. After 1994, your vehicle should automatically contain R-134a Freon. If your vehicle's model year is before 1994, bring it to us to have the Freon replaced.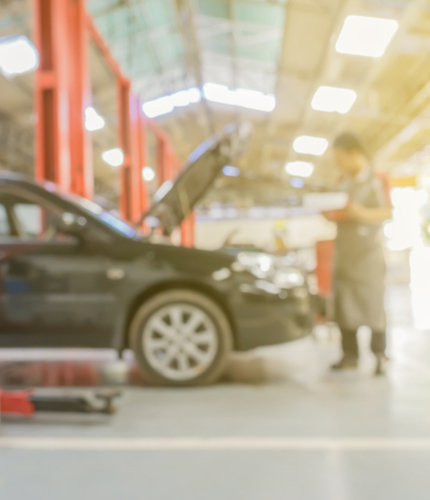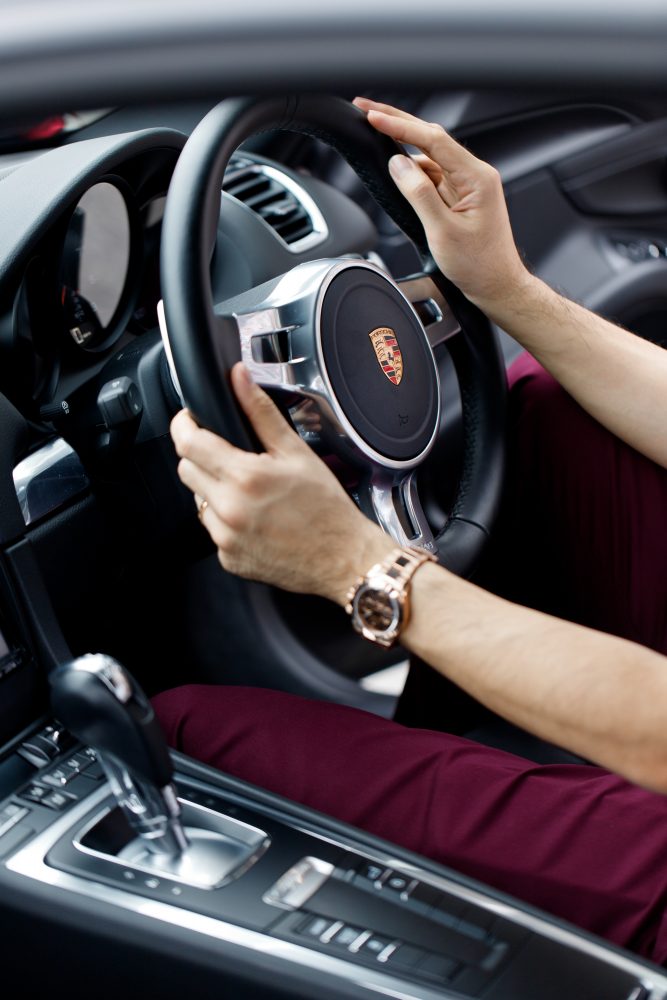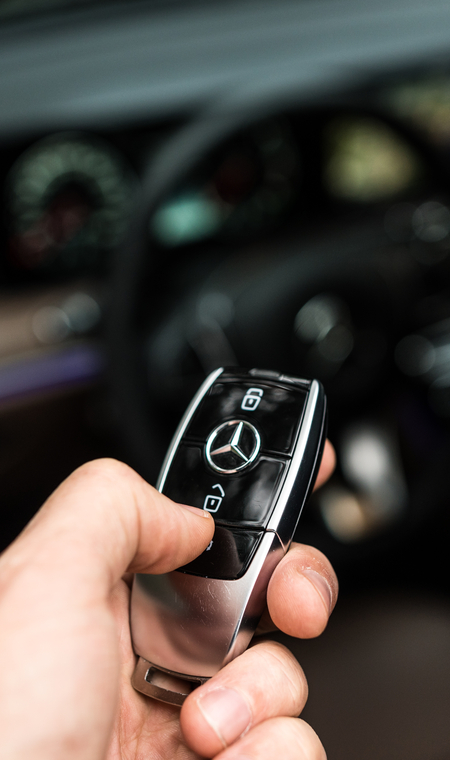 Caring for Your Vehicle
For factory-scheduled maintenance at every 30,000 miles, our highly trained staff are ready to assist you with all the services you need to keep your Mercedes, BMW, Audi, Volkswagen or Porsche running in optimal condition.
Factory Scheduled Maintenance
Although you would like it to, your vehicle isn't going to run forever without proper maintenance. Dealership charges for maintenance and repairs are known to be higher, but you like to go there for the quality and manufacturer-quality parts. You can get the same quality for a more reasonable rate at Car Emporium. Our technicians will put original factory parts in if you need repairs so your warranty from the dealership will remain valid.
Basic Services Available For Your Vehicle





Listen for Unusual Sounds

Intermediate Maintenance
At 15,000, 45,000 and 75,000 miles, air filters should be replaced. Checks for leaks, worn belts and hoses, and brakes are also done at this time. We will also check for any active recalls. Repairs at the 15,000-mile mark include brake pad and wiper blade replacement. At the 45,000-mile interval, your vehicle may also need new tires. Inspection of the ignition system will take place along with any necessary repairs. During the 75,000-mile interval service, wear and tear of drive belts, hoses and motor mounts are often observed and serviced. We will also take care of your oil leaks. Our advanced computerized equipment will check for noises and irregularities in operation.
Major Maintenance
Major factory scheduled maintenance happens at 30,000, 60,000 and 120,000 miles. Coolant, transmission and brake fluid will be replaced during each of these maintenance services. The fuel filter, air filter and spark plugs will also be replaced. At the 30,000-mile service, brake pad and tire replacements are common. The 60,000-mile service includes tire and brake pad replacement if needed along with timing belt replacement and fluid checks and changes. During the 120,000-mile service often many or all of the services listed here are completed.
Protect the Life of Your Vehicle
One of the simplest and most affordable ways to keep your car running properly is getting regular oil changes. At Car Emporium, our mechanics are ready to replace your old oil for better engine performance. Avoid the possibility of carbon buildup on your pistons, rings, and cylinders with this quick maintenance service.
What You Can Get With Your Tune-Up Service





Automatic Transmission Fluid

When to Bring Your Vehicle in For Service
If it isn't time for your regular oil change, but your pressure gauge is reading lower than usual, it is a good idea to come in and see us. You may have a leak somewhere that is causing a loss in oil pressure. Running your car without this lubricant could cause your engine to seize, which would be the end of your engine. It's not worth the risk. Come in and take care of all your vehicle services at Car Emporium.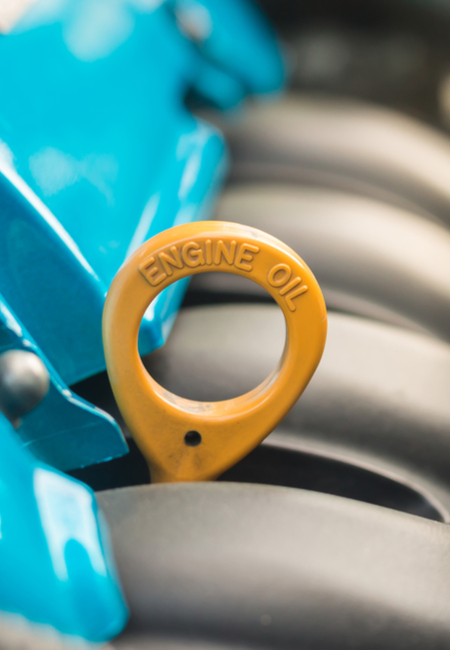 When You should get your oil changed
Every 3,000 to 7,000 miles, depending on your vehicle manufacturer's recommendation. When you pull trailers or do a lot of hard driving, it should be more often.
You can rely upon our experienced technicians to get you in and out quickly
Call now to schedule your oil change and tune-up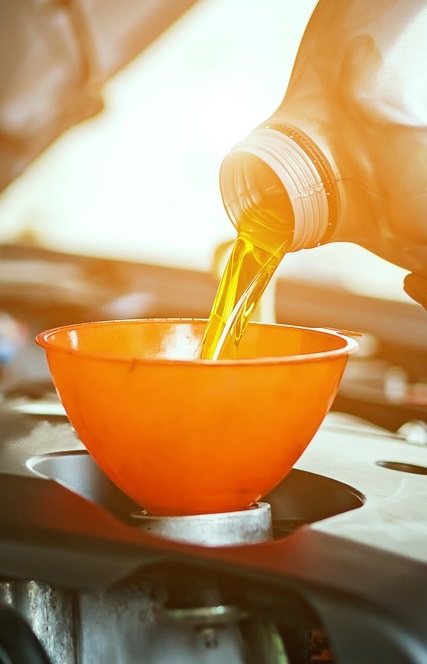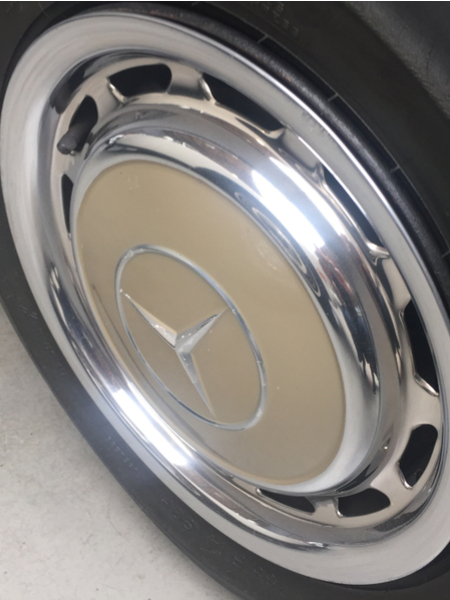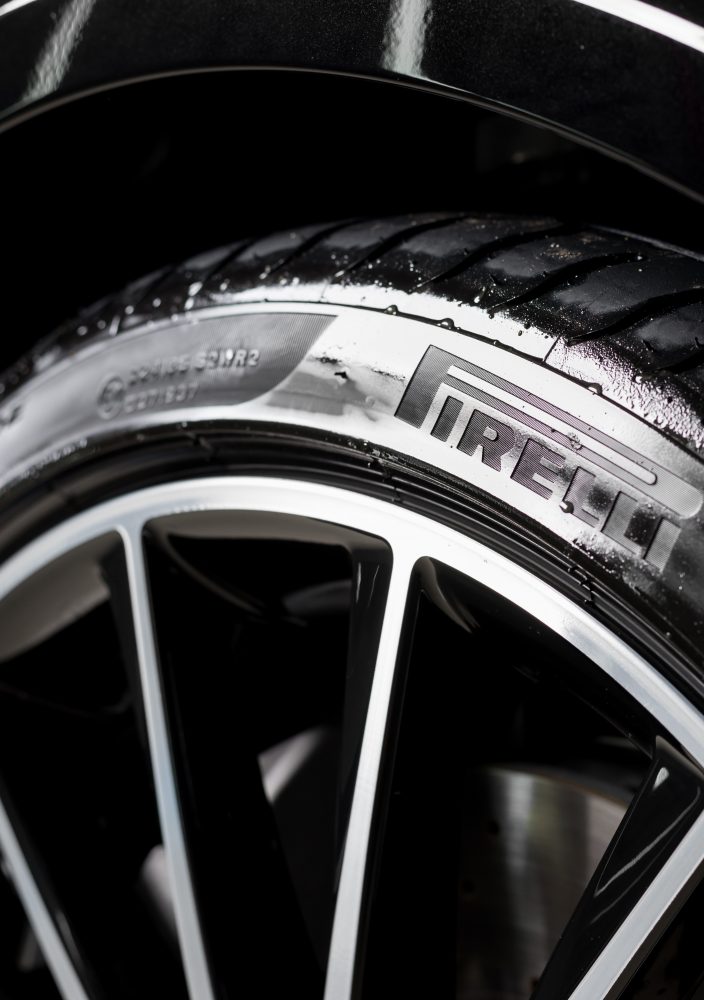 Properly conditioned tires are a key safety component
Having a properly inflated tire and one that is in good condition is the #1 safety item on your vehicle. They are the connection to the ground, effects handling and stopping as well as smoothness of the vehicle's ride. Proper tires also improve your vehicle's gas mileage.
Call now to discover the perfect wheels for your car
Don't Risk a High-Speed Blowout with Faulty Tires
In the course of time, no matter how good the tires that you have on your vehicle are, you are going to have to replace them. If you feel as though your tires are starting to wear down, come in and see the professionals at Car Emporium. We can show you the best tires for your vehicle type. All sizes and styles are available.
Some Top Name Brands We Have Available